Cole returns to LA Galaxy on one-year deal

21:32 Kelvin Kuo-USA TODAY Sports The former England international is back for a third season in MLS after re-signing with Sigi Schmid's side Former England int…
Cole returns to LA Galaxy on one-year deal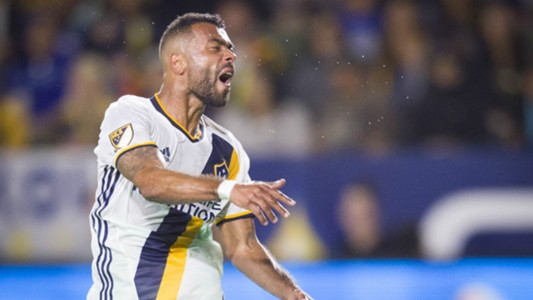 Kelvin Kuo-USA TODAY Sports The former England international is back for a third season in MLS after re-signing with Sigi Schmid's side
Former England international Ashley Cole has returned to the LA Galaxy on a one-year deal, the MLS club announced Wednesday.
The 37-year-old left back, who had been out of contract, has made 58 MLS appearances since joining the Galaxy from Roma in 2017.
"We are very excited that Ashley will be returning for us in 2018. He has been a tremendous leader for our club," LA Galaxy coach Sigi Schmid said in a news release. "He has shown he can be successful in this league and we are confi dent that will continue in the season ahead."
Related
Meet the 2018 Generation Adidas class and top MLS draft prospects
D.C. United signs Venezuela national team midfielder Moreno
Five stars MLS teams should consider for DP deals in 2018
MLS transfer news: The latest rumors and trades in Major League Soccer
Article continues below
Cole was a bright spot during a dismal 2017 campaign for the Galaxy, recording one goal and two assists in 29 starts as LA finished last in MLS with an 8-18-8 record.
The former Arsenal and Chelsea star returns to a Galaxy defense that has added Venezuelan right back Rolf Feltscher, Norwegian center back Jorgen Skjelvik and the rights to U.S. goalkeeper David Bingham this offseason.
Sumber:
Google News
|
Warta 24 Sigi